New affordable housing complex overlooks Hansen Dam
URBANIZE LOS ANGELES | BY STEVEN SHARP | PHOTOS BY RIC BERRYMAN
In the hills above Sylmar and Lake View Terrace, construction is complete for a new permanent supportive housing complex from co-developers LA Family Housing and Many Mansions.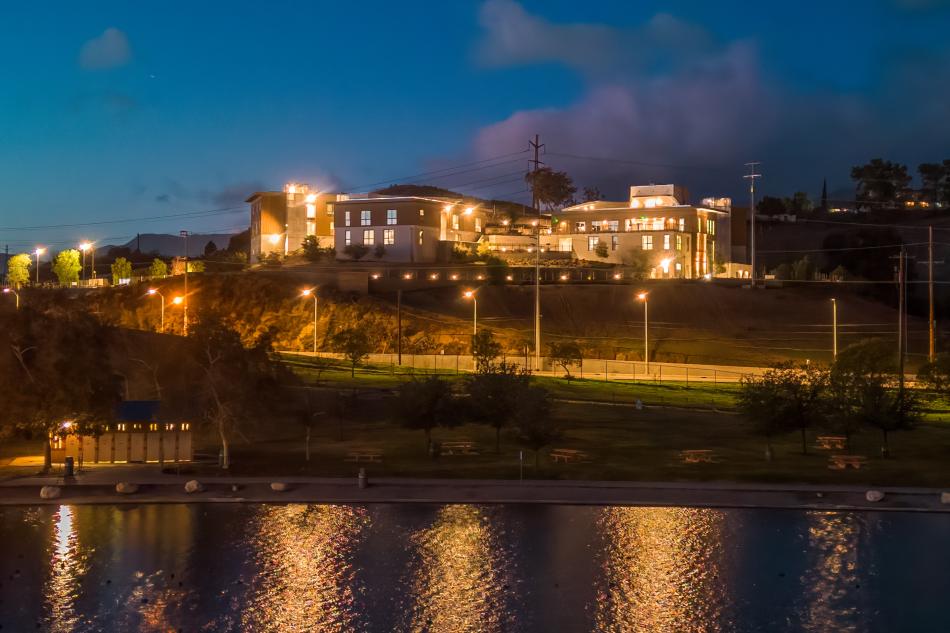 The Summit View apartments, built on a site overlooking Hansen Dam at 11681 Foothill Boulevard, consists of four interconnected buildings which feature 48 studio and one-bedroom apartments reserved for formerly homeless veterans earning between 30 and 50 percent of the area median income level. 
"Today, when I walk through my front door here at Summit View, I feel something I've never felt before in my life: I feel at home. After so many difficult years, I feel like myself again," said Donte Aguilar, a U.S. Navy veteran and Summit View resident at the project's ribbon-cutting ceremony. "Every day, I cook in my own kitchen, take a shower in my own bathroom, and sleep in my own bed. My confidence has gone up. I'm working on rebuilding relationships with friends and family. Thanks to my incredible neighbors and the wonderful staff here at Summit View, I am truly thriving."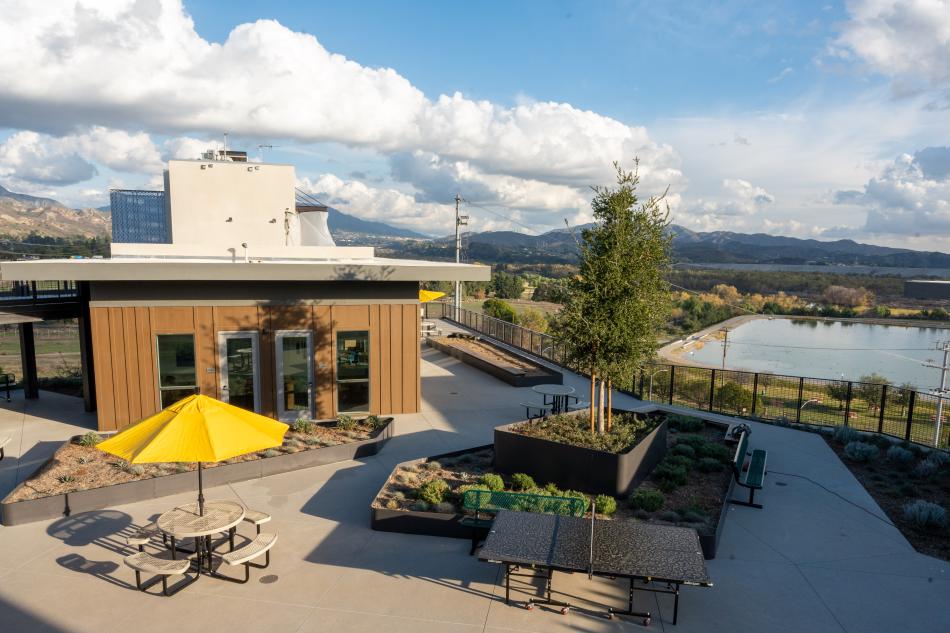 GGA designed Summit View, which includes two- and three-story structures oriented around courtyard spaces, landscaped decks, and terrace gardens. The more than 120,000-square-foot development also features community rooms, a computer lab, fitness center, on-site services, laundry facilities, and surface parking for 17 vehicles. 
"Today's grand opening is proof that we're continuing to make progress towards helping our homeless neighbors and getting a permanent roof over their heads," said Los Angeles County Supervisor Kathryn Barger. "I'm especially proud of this project's focus on housing veterans. This year's homeless count found that there was at least a 12% increase among homeless veterans. That amounts to 422 more individuals who served our country yet are abandoned, living in squalid conditions on our streets. That's unacceptable. I am committed to mobilizing County resources and working with state, city, and community-based organizations to make more projects like Summit View Apartments a reality in my district. These homes will change lives." 
The Summit View apartments debut shortly after the release of the result of the most recent Greater Los Angeles homeless count, which found that more than 75,000 people are experiencing homelessness in the region – roughly 4,000 of whom are veterans. 
Article originally appeared in the  URBANIZE LOS ANGELES (Read full story and additional photos)